Josiah Leming:
Music, Videos, Websites and Other Resources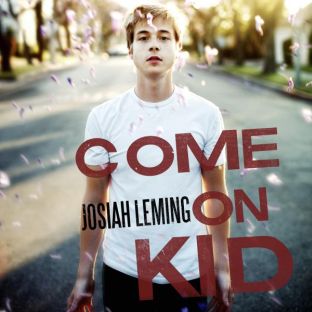 June 26, 2010
I first saw Josiah Leming, along with most people, singing "To Run" during his memorable audition series on Season 7 of American Idol. Although he was controversially cut without making it into that season's Top 24, his story and unique sound were intriguing enough to make me curious to investigate his music further. I then checked out some of his first online resources – his
YouTube videos
and his
MySpace page
– and was even more impressed with what I saw and heard, especially "One Last Song". After buying a number of his songs from his MySpace store, I heard even more that I liked and was stunned with the depth and poignancy displayed in his songwriting, especially for someone barely 19 years old at the time.
This led me to write
"Josiah Leming: Brilliant, Haunting Music & Web 2.0 Drive American Idol Castoff's Prototypical Success Story"
, in which I discussed his story and how he brilliantly used his online presence to build a fan base that was already beginning to surpass even most Idol finalists. This culminated in Josiah being signed to a recording contract with Warner Bros.
Since then, Josiah has continued to do even more great things that have solidified him as one of my favorite artists and one of the most talented young songwriters I've heard. He has put out even more songs, one after another, that are almost all great. Last year, I got to see him play live in a tiny show with only a few people there. His last song at that show, "Song Without a Reason" – written in the wake of his mother's passing from cancer – moved me so much that I actually sought out someone going to his next show to ask them to record a
decent version of it
. Josiah has also been doing a weekly live webcam show on Stickam, interacting with fans and playing his songs (as well as a few covers), which has impressed me musically, as well as in terms of wise online marketing and truly building a bond with his fan base.
Josiah's first album,
Come On Kid
is currently due to be
was put out by Warner Bros. on September 14, 2010, which
will be
is another great milestone for this promising and talented artist. So I thought it might be a perfect time to set up this page to compile some of the best online resources for Josiah's fans and for those just discovering him. I will try to update it periodically in the future as new resources become available.
If you know of any resources I should consider listing here, feel free to
contact me
.
List Last Updated on September 16, 2010
Josiah Leming's Official Recordings
Come On Kid

Come On Kid
Maybe
To Run
Arctic Outcry Wind
Day and Night
Body and Mind
Silly Fly
Joy and Happiness
Song Without a Reason

Buy in Digital Format
Angels Undercover EP

Arctic Outcry Wind (EP Version)


Angels Undercover (EP Version)


Theysay (EP Version)


This Cigar (EP Version)


To Run (EP Version)

Buy in CD Format

Buy in Digital Format
Punk Ass Rain EP

Satisfied


Dizzy On The Rooftops


Over and Over


Razor Blades and Hand Grenades


Punk Ass Rain

Buy in Digital Format
Josiah Leming's Own Online Pages
Resources Created by Josiah's Fans
Josiah Leming Fansite - A nice blog that keeps fans up to date on Josiah news, videos and performances and also chooses the best fan covers of Josiah's songs for its "Cover of the Week".


JosiahVids1's YouTube Channel - Videos of some of Josiah's live performances in concert and on his Stickam webcam show.

Other Notable Josiah Leming Videos
If you found this page helpful, then:
Subscribe to My Free Newsletter
Get bonus content full of ideas to help you develop
greater understanding and insight in many areas of life.
OR
Music Reviews & Recommendations Page | Main Reviews & Recommendations Page
Main Writings & Creative Work Page